Address the clogged inventory maplestory issue
Maximum inventory size has not increased since the game was created.
The number of different items has been increasing exponentially.
The number of untradeable items has been increasing even faster than that.
My main's inventory tabs are all maxed, and all chronically full. I barely manage to keep a few slots open in each so I can play, but with every patch come new items, new collectibles, and I have to make the painful choice of which irreplaceable item to throw away.
I hate this.
It greatly reduces my enjoyment of the game.
Pick one, or come up with your own solution:
1) Make a lot more things tradeable, at least within the account. Without Sharing Tag.
2) Increase max inventory size. By a lot.
3) Create more "bag" type items (for equips, for scrolls, for potions, for throwing stars, etc), and allow using more of them at once.
4) Add character-specific storage, like an attic.
Event items used to be mostly in ETC. But Etc was needed for quest and crafting items, and Setup was rather empty back then, so they moved a lot to setup.
Now that chairs, untradeable chairs, are raining from every event, setup is choked.
But adding an "event" tab will only solve part of the problem. The event will still reward a chair or two you have no space for, or a hat or other equip you can't store, or special scrolls you have no immediate use for but don't want to toss.
Everybody has different issues clogging up their inventory, which is why a solution has to be much wider-reaching than that.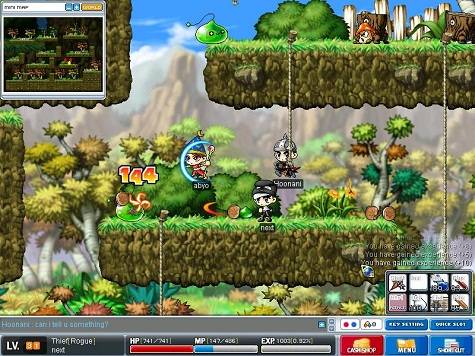 I "need" these equips because I am a sentimental, nostalgic, collector. I keep them just as a record of what my character has accomplished. I have things like the Black Belt from the original version of Mu Lung Dojo (also had the White, Yellow, Blue, and Red, but had to toss them regretfully), Chief Stan, Versalmas Hat, Oxygen Tank cape, Gordon's Magic Iron pendant, Archeologist Glasses, and so on and so forth. Items that have no use except as keepsakes, or rarely Anvil fodder. That is why I wanted the Attic, so I could put them away but still have them if I want to look at them. I certainly don't need them on me at all times.
Sorry if my enjoyment of the game isn't just in damage and meso and keeping only the set of equips with the best stats.