An Open Letter to GM Panthiro, and Nexon America INC
Dear GM Panthiro; and Nexon America Inc.
My name is Alex. I was introduced to MapleStory back in 2007. It was a massively rough time in my life and I was forced out of my home due to violent abuse from my Father. I moved to stay with some family Friends; who at the time were just starting their "Maple Careers", and had simply by playing something I had never seen before, inducted me into Maple.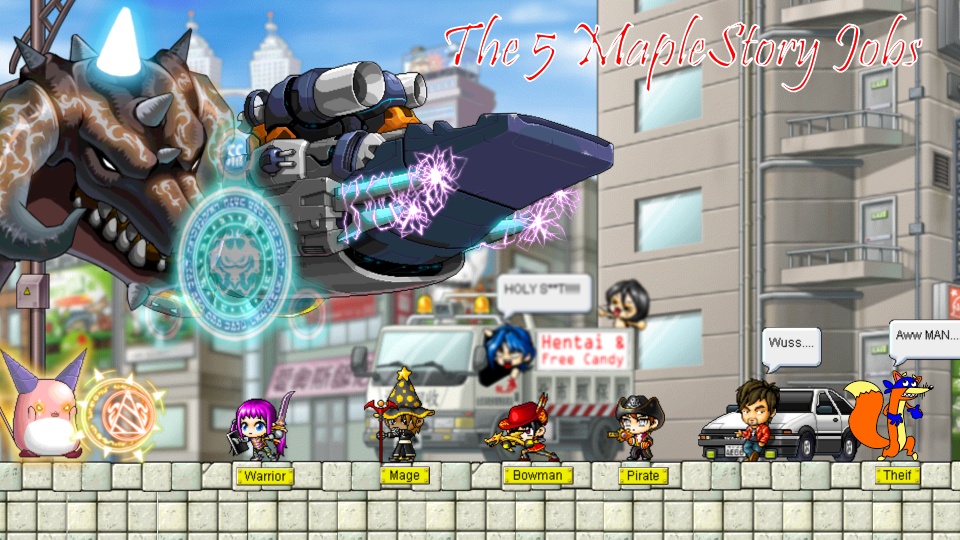 Time went by and I was hooked. Everyone in the apartment was playing MapleStory. I eventually met someone who instantly had an intoxicating effect on me. I couldn't explain it. We played MapleStory for HOURS upon HOURS. We spent so much time together Playing, our friendship evolved past MapleStory. We began online dating. As many of you know by now, Online Dating is a challenging endeavor. We communicated with one-another constantly though any medium possible. Over time, our fondness grew to such lengths that it was obvious to both of us that a Real-World, Tangible relationship was an option.
With its hurdles, our relationship blossomed; and come the end of 2008, the holiday season, I proposed.... an IDEA! That I would go see her for the holidays and spend thanksgiving with her. She accepted And so, I purchased my plane ticket, packed my bags and flew 1096 miles to be with my Beloved.
We had a wonderful Thanksgiving. But the 3 days that I was there went by way too quickly. My return home was Lamented. The instant I left the airport and returned into my home town, I knew that I had to be with Her. The following weeks seemed as endless torment. I KNEW that I absolutely belonged with Her.
So I proposed.....ANOTHER IDEA! That I would move out, leave my home state and family, to be wit Her.
Long Story short, I moved in wit Her; fast forward to Last year: May 23, 2014 we got married.
It has been a long time, and we've both come a long way.
But the Story isn't over.
The main reason that I wanted to write this Open Letter; I made a grave mistake several years back that resulted in a Permanent Ban, on this VERY account! I shared a paypal account with a guildmate; and was punished harshly for it. My fault, entirely. I had pleaded to the support contacts, the emails et cetera. But to no Avail. My account remained in purgatory.
I'm not sure what exactly helped my case along the last time that I attempted to recover my account; but I told a bit of my story, and; either GM Panthiro took pity on me, and believed my Story (Which is undoubtedly true) or GM Panthiro was just having a nice day or even had been instructed to let certain players back in.
Either way, I am sincerely grateful.
So many times I have come back to MapleStory, on my alt account of course; missing my old characters, having lost control of my Original Guild....all my friends.
Thank you, so very much for giving me back my Account.
The nostalgia will continue, and so shall I.
I will proudly continue playing and though you will monitor my account, you too shall be proud that nothing out of the ordinary shall occur.
Sincerely, and gratefully yours.
--Alexander
Post-Script
I of course am unfamiliar with the infrastructure at Nexon America, and therefore assume that GM Panthiro, though they have Authority; that they still answered to someone higher-up. I Intend no disrespect in this assumption.
Thank you.