Botting/Hacking in MapleStory
A maplestory player has wrote a letter to Maplestory2-Mesos, told that he was so disappointed - too much botting and hacking is destroying this fantasy game! So today we are going to have a discuss on botter/hacker in MapleStory, will this really ruin the game?
When they start plaguing the Arcane River Training maps it becomes quite obvious that blatant hacking is going on.
The mass number of bans shown each week are overshadowed by the fact the sheer number of botters continuing to hack in places where we need the most.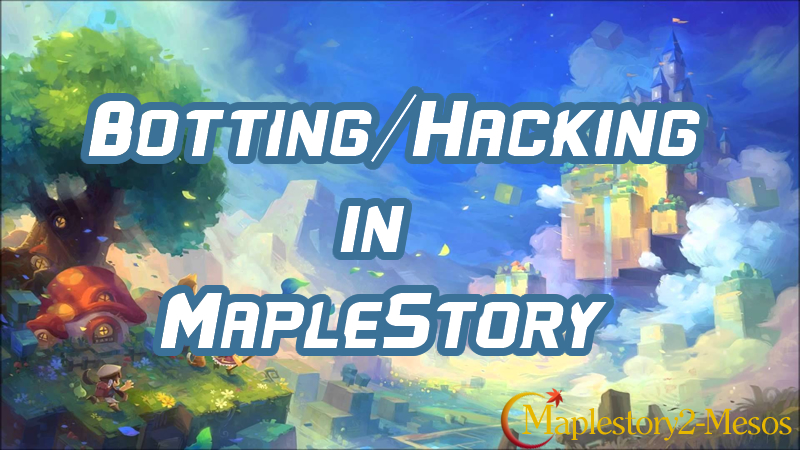 An automated system can work if used properly. Using it for auto-bans can result in false bans such as if the player is lagging or doing an action that might trigger due to it's detection. If it was used to notify GM's about abnormal player behavior even before someone reports them this can decrease the chances of a false ban. However I believe even the current player to GM interaction during investigations need an overhaul because I've seen many stories where a player is banned for not noticing a GM's presence.
Another issue is player reports supposedly not doing anything to hackers. Several people have claimed that they have reported a botter/hacker some time and encountering the same character again few days/weeks later. We as the player-base have no idea why such a thing happens which needs to be resolved indefinitely. If there's some sort of loophole where a cheater does not get banned for something they should the result shows that those people will continue getting away. It influences cheating which isn't healthy for the player-base. Which means you do not need to earn maplestory 2 mesos in the game anymore, all you need to do is hacking and get huge numbers of mesos with no cost, this is unfair to most of other gamers!
There's one thing that the botters I've seen have in common. Blaze Wizards, Kinesis, and Blasters enabling a hack that allows them for full map attack. If this was permanently patched that will cripple the mass botting/hacking that's seen today.
This game can be much better than it is right now. This is just one of the various issues plaguing the game and solving that can increase the trust of former, current, and new players that Nexon can take action for the better interest of the community.
We hope that Nexon would do something to stop the botting/hacking in MapleStory, in other words, we need a fair game environment. We can get everything we want in game by hardworking, instead of cheating the systems and other players. We want a better MapleStory game, not a dying game!