I Hate the Lag Issues in MapleStory, Always
Hey guys, do you meet the Lag Issues recently in MapleStory, I am sure this is not a client issue, some mystical power is here. MapleStory is really a good game, fun and harmonious, but Lag Issues is the biggest weakness of the game.
The problem is in establishing a connection between a client and a channel server process. Game channel, cash shop, auction house, monster life, all the same issue. Once the connection is established, gameplay is usually quite smooth.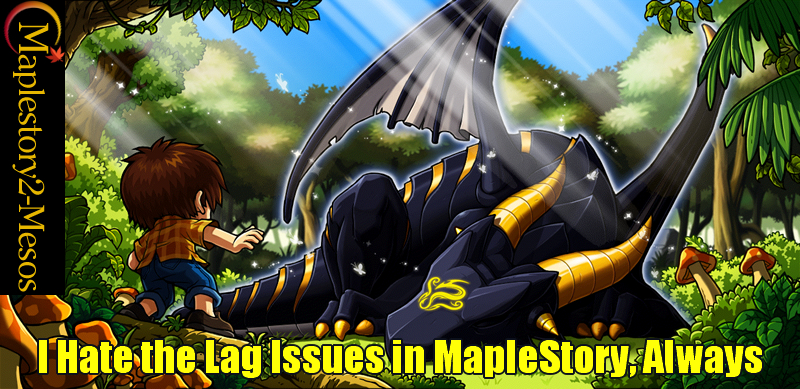 My first guess was that it's an issue (hardware/firmware) in the Nexon NA network, but I would assume that it wouldn't take a week to determine which box is malfunctioning, and replace it.
Nexon's people suspected it was the giftbox system, and they disabled it, and it completely eliminated the issues. This would make some sense if want to farm mesos in game by yourself, in the last patch, they put in some new mechanism for checking that you don't claim the same reward on multiple worlds, and this mechanism was sometimes taking way too long to ask all the servers about it, causing your client to wait (on the black screen) long enough to end up disconnecting. This would explain why Luna was unaffected, being the only server in its region. But it doesn't explain why the issues only started Saturday, and not immediately after the patch on Wednesday.
When Nexon re-enabled the giftbox mechanism, the connectivity issues almost immediately returned. But when they disabled it again, the issues remain!
This is quite puzzling. If they are quite sure that it's not a DDoS trolling them, then the only thing I can think of is that the second "disabling" of the giftbox was not done right. The first one must have stopped the server from even checking if you have anything waiting for you, but the second one only blocked the icon from appearing, but still allows all the checks to run. It sounds like a dumb thing to do, until you realize that there are probably several people/teams working on this issue, and the ones who "disabled" the giftbox the second time, might not know exactly what the first one did.
We are all want to see a better MapleStory game, because we love the game so much and don't want to loose many friends we meet in game, so we have to trust Nexon's people to fix this. It's the time for Nexon, they do better, we will enjoy more fun in game.