Maplestory 2: The new combination of dreams and dream!
Play Maplestory ten years as a player (not a big God is love Maplestory civilian players), Adventure Island for a few words of love is the fundamental expression unclear! Recently had the honor to experience Maplestory2 the CBT test, so I lost the island full of the feeling of a new combination of old and thereby produce a chemical change in the ultimate experience! Through this experience I have found a lot of new features and new feelings Island 2, but also reminds me a lot of the island a miss!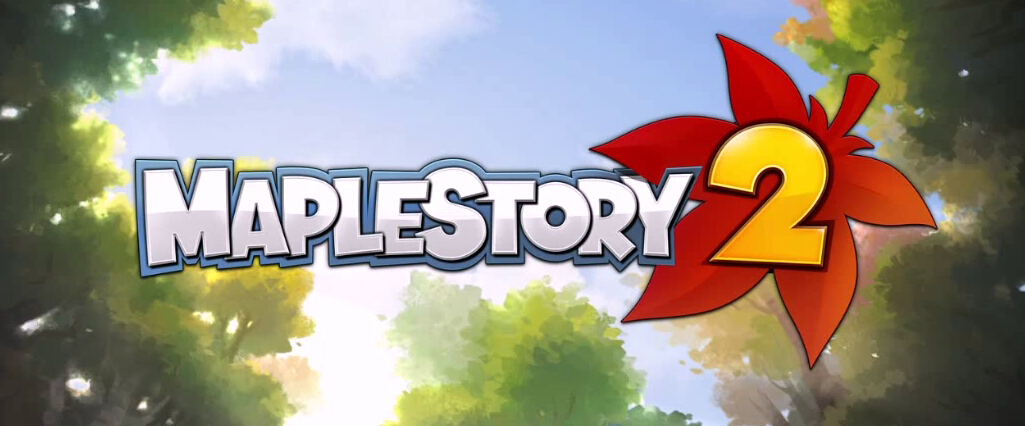 Ado entered, Island 2 still continues an island recreational play! First, create a character into the picture, once an island is a 2D horizontal version, and now the island has become a two 3D (I feel like a sandbox type, somewhat similar but not identical Minecraft) a greater degree of freedom compared to the Island excellent, so players can be greatly enhanced operability, the characters more lovable more Q version, hairstyles and facial expressions more diverse, the player can set a variety of characters to make their own unique personality! Island 2 still continues the keyboard to an island, so that we will not be unfamiliar, but the keys can not be changed! (I do not understand Korean, perhaps can be changed also maybe)
After that guide the novice, with an island like (here is not described in detail), but there is a characteristic is canceled Island 2 MP is set into a consuming SP, MP and the mall does not sell drugs a reply! In fact, we do not worry, SP can be achieved through the skills to respond, and the skill effect is more dazzling Island 2 is true, I believe we have an understanding of the major sites via a video! There is also a must mention, skills are not upgraded to the skill points, but we need to go to the purchase of a stone with gold to upgrade skills, as well as the need to improve the skill level of the various colors of the stones! (This stone can only be obtained through the wild kill BOSS)
There are many familiar Island 2 maps, such as Pearl Harbor, the shooter village, magic jungle, but these will cause the island a deep hook players miss ah! And also adds a lot of new maps and new monsters, this combination of old and new, I still like it!
Not only above these, Island 2 also adds a lot of new games for your entertainment, the player will meet a hat on the field map, press the spacebar points into it, you can go after a lot of gold to get through the game Oh! Timing will be held in the main city of many activities, players will join this event, won the first prize of the players can get a variety of good props! (I do not know specifically what to get, because only the first before they can get, every time I have the sad first round brush down, ooo, ooo ~ ~)
Today's focus here, two of my favorite island attracts me most of which point is the wild BOSS warfare and raiding, I believe that one of the players who played in the island have had these experiences, once the bat magic, abandoned city raid This is to rely on everyone to work together in order to kill and adopted, the island is still a continuation of these two characteristics, and are doing very well, many are new BOSS Oh, the damage flashy flashy skills, BOSS difficulty greatly strengthened, BOSS players like the challenge, but there are benefits, and it will kill BOSS and burst through a copy of a lot of good equipment and upgrade the skills of stone Oh! Copy of the team, too, must be a concerted effort to cooperate with each other to pass, after clearance big rewards have (full time base situation came out, think there is a little excited, ha ha ~)
Then there is the fashion that attracted me Island 2 Oh! Whether or sister who then have the guy who put up your ears, if I tell you that the island is not in fashion two fixed pattern, we can follow your own to DIY your favorite fashion, so those who love to yourself people dressed sister and the man who can think on how to get how to get! (2 years since the island has DIY fashion, my mother no longer have to worry about my characters and people would like a) if we feel there is a very handsome or beautiful fashion, is available through the mall to sell to everyone to share ( How much you use other people's stuff to pay points Well ~), and the mall will be ranked Oh, by the fashion people who make the most money in the mall will be displayed on a single ranking DIY game so great God, the island where you can either play two Your talent can earn big gold Oh!
Island 2 also has PVP, this is the time to test the newly added heard a lot of fun! But as a PVE players I did not do too much to know, please forgive me! These are the experiences and feelings I get from this test, I hope to share it with everyone! For the first time to write something, badly written forgive me ah!
Also want for love Maplestory and Maplestory2 domestic players say Maplestory2 really is a game worth playing, picture quality, cute characters, gameplay diversity and die plate, suitable for all types of players to experience! While saying this might lead people to advance the spray, but I can say that I hope Maplestory2 early beta in the country, so that more players and loved Maplestory2 loyal Maplestory players to experience the game as soon as possible!