Maplestory Big bang and your opinon of it
If it is not possible to resuscitate the predeccessor right away then at the very least, it should be possible to get some closure for the patient. When you hear the words "Big bang" (the update) what are the first things that come to your mind? No matter whether you loved the patch or hated it, I would like to find out what people think.
The reason I ask this is because I can only think of positive things to say about Big bang except for making Pre Big bang not playable. Maplestory went through a huge change but it was not so huge that it would make someone who really disliked the game before want to play. (i.e. Maple still largely remained the same TYPE of game) Maybe it helped with players who were undecided but that was about it as far as I can tell. Certain kinds of games are not going to appeal to everybody. I'm not asking about what players think about opening a server, just for their thoughts on a past update.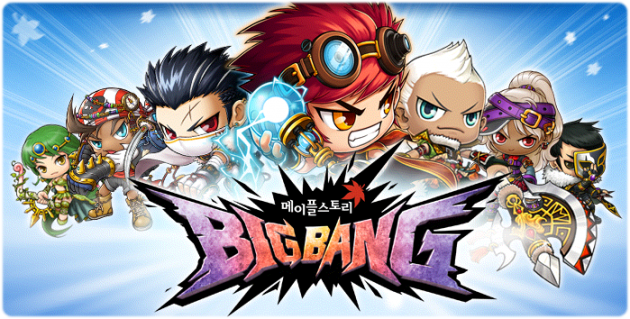 Your comment about BB can be as positive or negative as possible but before that, one note about dead horses:
(I can see the sequence of logic that "beating a dead horse" would imply but in Maples case this is premature. That is because in prevous threads about Old Maple there has never, not even once been a definitive "no" answer given from the company.
A) It has been stated that a subscription could possibly be needed for an Old Maple server
B) It has been stated that it would not be easy to open an Old Maple server.
C) It has been stated that an Old Maple server might die right away after the nostalgia wears off.
But at no point was it ever said to definitely be impossible, which means the subject is still open to debate. Therefore you may reply by talking about a dead horse but I would ask that you explain the connection to Big bang because otherwise I just don't see it. Actually my imaginary horse helps me find diamonds, so why is yours dead and being beat on?)
What are the first things that you think of when seeing the words Big bang?
Nobody wants "pre Big Bang."
The ones who think they do, want, at the very least, "pre potential" (which was months before Big Bang). But some want pre-Aran, and some want Pre-Cygnus, and some want pre-Pirate, and some claim 4th job and Mages' spammable ultimates are what ruined this game.
But all of them only really want their happy innocent youth. You give them their "Old Maple" server and they'll see that, what with college and job and family, they don't really have the time to grind for hundreds of hours just for 5 AP and 3 SP, and their friends play different hours so they can't spend as much time together, and nothing is really the same as it was back in that perfect summer of '08.