Maplestory Event Quests Guide
Small Note: This guide is not finished, I've written everything I noticed so far in this guide, and will continue to update it as the event continues.
EU & SEA Cross Into the wormhole
Click on the Event Quest and accept it
To get to the EU & SEA Event Hall, in the Dimensional Mirror go to Event Map and then click on the Wormhole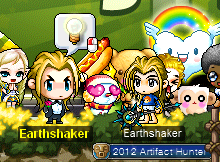 Listen to what Earthshaker has to say and that is it, this quest is also tracked by the quest below for some reason, but you can't accept the quests under here without completing this quest first!
EU & SEA Cross Hello wormhole!
Talk to The Lost Grey to accept this quest
Complete every event quest once
Talk to Betty to clear the quest
Rewards 1 EU & SEA Cross Golden Box
EU&SEA Cross Treasure Hunt
Accept the quest, wait 30 minutes, finish quest for one EU & SEA Cross Treasure Box Key
Daily Limit is 3 times, Considering there are 50 treasure boxes, and 5 of those are for EMS, worst case scenario you would need 46 keys, which is 15+ days of getting keys
Sharing what box contains something/nothing is pretty much needed to figure out what 5 of the 50 have the treasure for EMS. There are also 5 treasure for MSEA leaving 40 empty boxes (Sharing info with MSEA may help us)
If you find any treasure, please reply to this thread with the location of the treasure and the day you found it, I'll leave an image you can edit to make clear what treasure you are talking about, just circle the location with paint or something: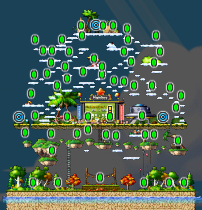 Wormhole Monster Investigation
Hunt the monsters on the bottom of the map, You will get a message in the chat when it spawns, it will drop about 7 of an item that changes every day
Monster Drops:
Monday - N/A
Tuesday - N/A
Wednesday - N/A
Thursday - Wormhole Monster Trainee Shadow Fragment

Friday - wormhole Legendary Black Dragon Shadow Fragment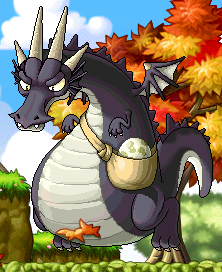 Saturday - N/A
Sunday - N/A
Rewards a 2015 Mega Luck Bit-Box, 3x2 Bit Case and 1 EU & SEA Cross Golden Box
Maple Tree of Friendship
You need to get 100 Red Maple Leaf and 200 Golden Maple Leaf
To get this, feed the Wormhole Maple Tree Sign on the bottom with Morning Dew Water Bottle Dropped from monsters around your level
Feeding it 30 will advance it by a stage, and there are 5 stages total, requiring you to collect 150 for a full growth. A full growth gives you about 10 Golden and 10 Red Maple Leaf
Daily limit is 2 full growths, meaning you should collect 300 Dew each day for the most amount of Maple Leaf possible.
It takes around 1 hour to get 150 dew, and this will take 10 days if done daily twice
Rewards EU&SEA We Are Friends Medal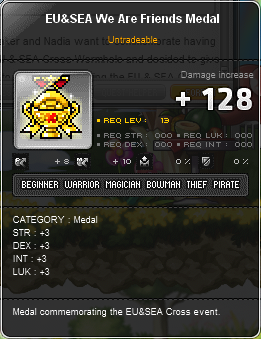 EU & SEA Find the Zakum Warior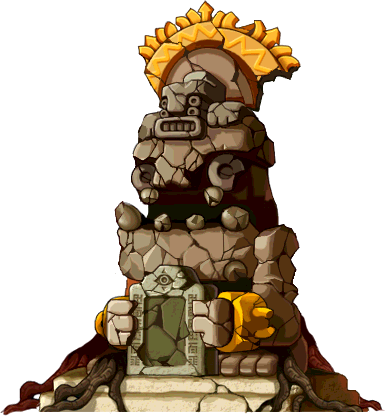 Kill normal zakum
I don't think I'll have to explain this one, If you have troubles try asking someone higher level or use the boss queue feature
Rewards 1 EU & SEA Cross Golden Box and EU & SEA Zakum Warior Title
Mischievous Black Bean
Portal on the top of the map is usable once a day and takes you to Black Bean (Black Bean is at Gold Beach)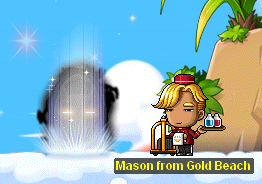 After looting Mason's suspicious potion from Black Bean, Go back to the Event Hall and complete the quest
Rewards 1 EU & SEA Cross Silver Box
EU & SEA Cross Golden Treasure
Trade in 4 EU & SEA Cross Silver Box to get 1 EU & SEA Cross Golden Box
You can get Silver Boxes from [EU & SEA Cross] Mischievous Black Bean
Good Luck you all with this event, if there are any questions, feel free to ask here or ask me, DhrGR, in-game