Maplestory Meso: The Guide for Farming
The MapleStory series has attracted a large number of MMORPG players since its inception, and even those who have never played MMORPG have joined the game. This cartoon view, the cute character game has become a classic, MapleStory M is one of them. The farm is very popular among players in MapleStory M. Here is a simple guide to the farm.

The benefits you meso farming on kanna
In the game, Mesos > cubes> ? > gains - mesos>stars>gains. It only makes sense to meso farm. And why on a kanna you may ask? Because of this broken skill.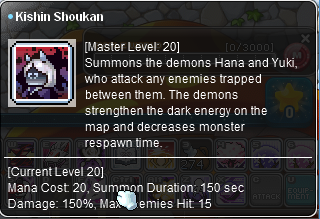 Other benefits
On a lvl 150 kanna, you get
Lvl 2 Link skill (10% dmg)

S rank legion tile (3% boss)

150 levels to your legion (duh)
Pets
Touchy subject but pets are a must with auto move + extend + auto feed/ 2-3 pets is optimal. No hhilla as you are too low level :/ To save on water of life, buy pets a month apart, this way you can use reward points to revive monthly
Gear
Mesos obtained lines can only show up on accessories excluding belts, badges, and shoulder. Only need 5 equips which are both from zak and ht
Recommended:
Zak Face
Zak Eye
Horntail/Chaos Horntail Pendant
Horntail Earrings (Dea Siddus Earrings)
Horntail Ring (Silver Blossom Ring)



Inner Ability
TLDR, Use honor exp until you reach unique. Buy miracle circulators to reach legendary and 20% mesos line. I hear mixed stories of achieving both in 40m all the way to 2b.
Legion Buffs
If you have started working on the Legion System, this applies to you. You can Legion Wealth buff for Legion Coins, I usually get the 20min and 30min ones.
Phantom
Phantom's legion bonus gives mesos obtained, nothing huge but its something.
Level 60-99: 1%
Level 100-139: 2%
Level 140-199: 3%
Level 200-249: 4%
Level 250: 5%
Familiars
You need at least one of these familiars for consistent 2 bag drop
Big spider> easy to get (least rates, med duration)
Lep> took me 15 mins (lucky) for 3 w/ spider (high rates, lowest duration)
Eye of Time> This is what you'll want to have eventually
(same as lep, longest duration)
My Recommendation
I would save 1 billion mesos before farming on a kanna. You can achieve this from abstaining wasting mesos and save the mesos from daily ursus 8pm UTC to 10pm UTC. You can achieve 10% mesos (epic tier) on inner ability to start out and that will be the last thing to upgrade.
For pets, pick the surprise boxes. Its 1k nx cheaper and gives you a chance for perma pet.
Potentiating your gear
From my own experiences and cube charts. Always blacks from epic > unique >legendary. If you don't want to do yu garden for epots, then use MCC (from hene general store) from rare to epic. Reds after achieving legendary and rolling for mesos% line
Where to farm?
Since I only know lazy chumps who say they don't wanna meso farm. I picked the easiest map and easiest method to farm. Save this map on your hyper rock and enter the middle portal. Type into the map and search 'Bye Bye' and tp the map before it
Professions
I recommend learning herbalism and mining for materials you may find on the way of farming. In hopes for 25 stars or not, juniper berry seed oils may drop from gold flowers and are used to make Wealth Pots
Runes
You have to pop runes due to the cursed runes system, they will affect your mesos rate. Watch your exp bar before you pop one. Take advantage of the rune of greed as shown.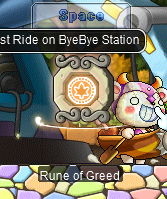 Remember
Take advantage of mesos buffs and 2x drop events
Familiars always on
Blackhearted curse always on
100% uptime on kish
Watch the exp bar, 90% is the cut off
Watch some netflix or something while you're at it, don't bore yourself
These are the guide on the farm I sort of, if you want to see more news or guide about the game, please continue to pay attention to our website!