Opinion about the recent maplestory updates and suggestions
Well this is not going to be a rant just the opinion of a humble player
alright also ill try to give suggestions if posible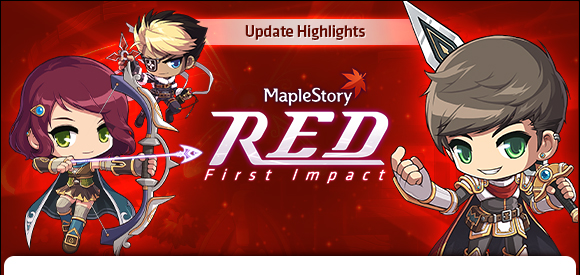 well i know Ursus comes with a new cool new animation sistem that handles lagg really well
i mean the times i fought with random people(yea i had no friends to go with lol) i didnt had lagg
the rewards are mmh nice i suppose it can be better if we could use all our skills in the fight
uh but that might bring in some lag... if so scratch that xD
well uh.. kinesis um i am not gona lie but am not a fan of mage classes still kinesis
from my point of view in his/her story looks and acts like a *** that brags about anything he does
just saying he/she might be handome/beautiful but hes a bit mean with people
still cool skills and all i guess
now 11 update oh thats a big update full of changes that i personally think is not bad
i mean with the aniversary you can collect your fav maple weapon/s you couldnt years ago
and also get free good equips if youre unfunded (no fafs/tyrs/no merching/no cash)
my suggestiong are simple and i hope they dont break the game for some reason lol
how about changing the time duration of scrolls/use items overall in the maplecoin shop?
like i dunno x2 times longer?
or making the zakum pet avalable to revive with water of life?
um another thing about zakum well how about increasing the exp of normal zakum by x2 since most people
have an opinion about that
and chaos zakum hp um isnt 3,856,800,000 HP about 8x more than normal zakum they increased it?
if its still like that how about making it instead of x8 times more hp just x4 more hp? but with the same attacks and stuff but also fixing the spawn kill thingy aswell lol
that might stop a litle bit the snowball of making things with more billons of hp
um i know that we have the chance to get some maplepoints with the zakum event why not adding occasionally like 500 maplepoints to random attendance events? or a cube? not red or black ones but meisters or something i mean just one cube in a random day lol
also id like to have more pets available in the cash shop lol i have seen soo many that are probably
from past events
well overall i only have a real "tiny" issue with it its just the random lag spikes when you touch a coin inside any meso storage map i think it just for a while like they are working on it anyways
so if i could rate this id give it an 7.7/10 lol well gotta do my daily stuff i hope no one gets mad or something