These changes in the maplestory patch notes
You forgot to include these changes in the patch notes: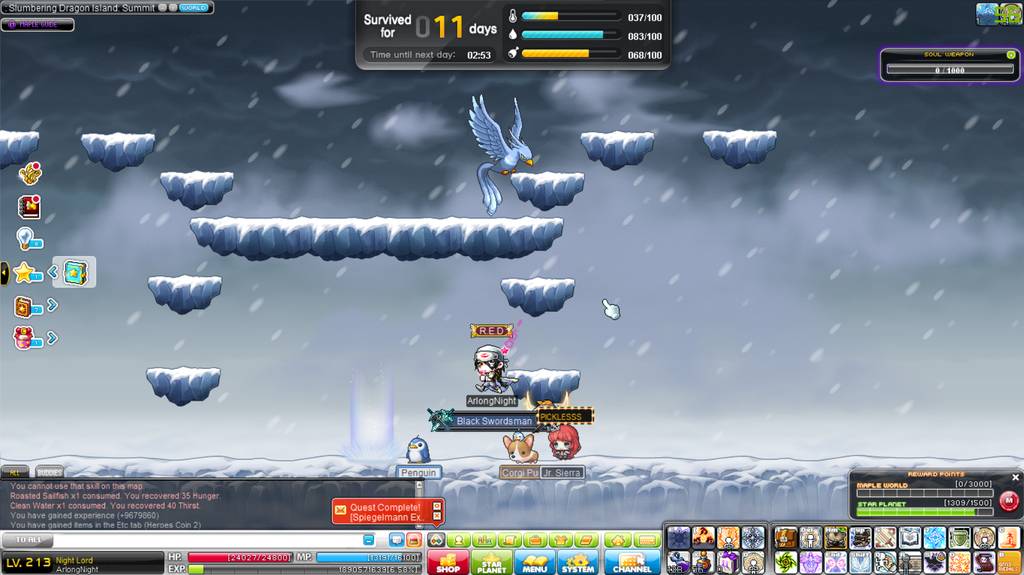 An error where certain final damage increasing skills' effects would not apply to critical hits has been fixed.
Hero's Combo Attack, Chance Attack, Enrage
We found that after fixing this error, Hero's damage was a bit high. So we have changed some values and also used this opportunity to lower the gap in damage between fighting bosses and regular hunting.
Weapon Mastery: 10% final damage boost passive has been added
Chance Attack: 20% critical rate boost passive has been added
Enrage: final damage boost has been decreased from 60% to 25%, critical rate boost has been deleted
Mikhail's Soul Rage
The Heroes will now receive the Hero's Emblem after their 3rd and 4th job advancements.
(Lev. 60) Silver Hero's' Emblem
(Lev. 100) Gold Hero's' Emblem
Skill voiceovers have been added for Aran, Evan, and Mercedes.
Root Abyss' minimum party requirement to enter bosses has been changed to 1 person.
Also it appears GMS excluded Shadower's Flip of the Coin and Dual Blade's Blade Clone from Phantom's Impeccable Memory H in addition to Cannoneer's Buckshot.
And maybe Shade's Spirit Bond Maximum: Strengthen the bond between you and the spirits to the limit, additionally increasing your damage, attack, defense ignore, boss damage, and attacking speed while using Spirit skills for a certain period of time. After completing a quest at level 200, this skill will be enhanced. While it is active, EunWol will summon additional spirits to assist him. When EunWol attacks enemies, there will be a chance to create an item which if collected increases the duration of Spirit Bond Maximum.
Level 1: For 30 seconds, when using Spirit skills, gain 35% damage, 20 attack, 20% boss damage, 1 additional attacking speed, and 20% defense ignore. Cooldown of 120 seconds. After level 200: When attacking enemies, there is a 10% chance to create an item which increases the duration of this skill by 4 seconds. A spirit will be automatically summoned to assist you in battle using 3 skills.
Spirit Claw: deals 275% damage 3 times on up to 6 enemies, 3 second cooldown.
Soul Tent: deals 150% damage on up to 10 enemies for 4.8 seconds and increases EunWol's Summon Soul Tent's final damage by 850% while active, 30 second cooldown.
Spirit Barrier: if Spirit Barrier is not active, instantly casts Spirit Barrier (even if it is on cooldown), 100 second cooldown.
and Luminous' Lightransforming: When you are in Equilibrium state, you can use Lightransforming up to 2 times while in the air (once horizontally, once vertically)